About Us

Our first ragdoll was Dakota and he was so wonderful we soon added his half brother Montana to our home. Both are neutered males so they will never be a part of our breeding program but they are great examples of the breed. We enjoyed them so much that we decided to try raising ragdolls so we could share this wonderful breed with others. We purchased 3 females and a male and was on our way to raising ragdolls!      

Moore's Mountain Rags is a closed cattery. All of our breeders have tested negative for FELV/FIV which means the kittens are free from FELV/FIV. The DNA of our breeders has been tested by Davis University for Feline Hypertrophic Cardiomyopathy (HCM) and the DNA tested negative (N/N or normal) for both genes that cause the most common heart disease of cats, HCM. We are TICA registered as a cattery and all of our cats and kittens are also TICA registered.  We offer traditionals and minks in various patterns of blue and seal colors.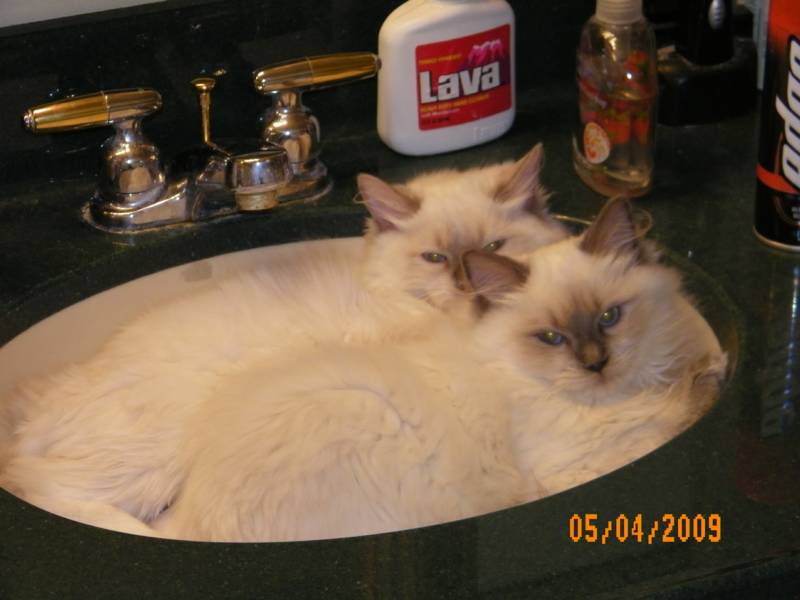 My husband Terry is a retired firefighter and a fulltime EMT, I work fulltime at a medical supply factory here in Mountain Home, AR and also raise a litter of standard collies about once a year. At this point we are hobby breeders only. We want to raise loving, sweet ragdolls at a reasonable price so other families can enjoy these wonderful cats too.

Christy and Terry Moore

This page was last updated: April 23, 2013
Moore's Mountain Ragdolls Moore's Mountain Ragdolls Moore's Mountain Ragdolls Moore's Mountain Ragdolls Moore's Mountain Ragdolls 

Ragdoll Cats Ragdoll Kittens Ragdoll Cats Ragdoll Kittens Ragdoll Cats Ragdoll Kittens Ragdoll Cats Ragdoll Kittens Ragdoll Cats Ragdoll Kittens